Corvallis High School


Class Of 1969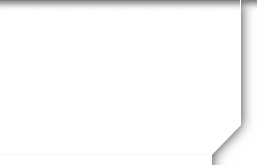 Class Reunion Info
Preparing for our 50th Class Reunion
August 16-18, 2019
You are invited to join us for our 50th Reunion of the CHS Class of 1969. It will be extraordinary, surprising, powerful, and humbling. It is no small miracle that those of us privileged to read this invitation have lived for these past five decades and made it this far in life. Please come!
Our local team has been meeting in planning for this celebration since last summer and our own excitement grows as we move closer to the date. We plan to launch formal registration for the reunion events on April 1st. We plan to use this website as a primary tool of promotion and communication regarding the reunion and we need all of you to help us in networking with our classmates to get the word out (see "Missing Classmates" on this website to help us with connections).
Here is the plan:
August 16, Friday evening, 6-10 PM Meet & Greet Arrive and register / check-in at Tommy's Fourth Street Bar and Grill (meet in the downstairs event room, same used for our 40th reunion). This will include appetizer food service, no-host bar, and time for renewing connections, conversation, and a group photo. Location: 350 SW 4th St., Corvallis We will appreciate advance registrations for this event (click on Reunion Registration tab on the home page). Cost: $20/person; $32/couple
August 17, Saturday 10 AM Take a walk on the wild side as we share hiking experiences at OSU's Peavy Arboretum (just north of Corvallis of Hwy 99W). We will have a couple of hike options for variables in hiking capacity on well-established trails. Restrooms available. Bring some water. We will also include a brief time of remembrance of deceased classmates. Location: NW Peavy Arboretum Rd.off Hwy 99W north of Corvallis https://cf.forestry.oregonstate.edu/peavy-arboretum
August 17, Saturday 11 AM Join classmates for an informal "Bring Your Own Brown Bag Picnic" at the Maple Grove Shelter in Avery Park (SW Corvallis along the Mary's River). We have the shelter reserved between 8 AM to 12 noon and you are welcome to come through that time and enjoy the park and connections with classmates. Here is a web page that will provide information about the park and access to a pdf map of the park that locates the shelter: https://www.corvallisoregon.gov/parksrec/page/avery-park-and-natural-area
August 17, Saturday 2-3 PM Tour of the "new Corvallis High School." We will provide a guided tour of the new CHS (built on the site of the CHS we knew and loved). Meet at the entrance door: 1400 NW Buchanan Ave https://chs.csd509j.net/
August 17, Saturday 6-10 PM Join us at the Corvallis Country Club for our main event. This will include no-host bar, finger food dinner (to optimize mobility and mixing), music, photo booth, group photo, slide shows, conversations, short presentations, and an open microphone for announcements and sharing. We will appreciate advance registrations for this event. Cost: $30/person; $48/couple (click on Reunion Registration tab on home page of this site). Location: 1850 SW Whiteside Drive, Corvallis, 97333 https://www.corvalliscc.com/
August 18, Sunday 9 AM A no-host brunch at the Hilton Garden Inn. Join us for this informal gathering. We will be in a separate banquet room (check at the desk for directions). We will appreciate knowing you plan to join us. Cost: Pay directly at the event. Location: 2500 SW Western Blvd., Corvallis 97333 https://hiltongardeninn3.hilton.com/en/hotels/oregon/hilton-garden-inn-corvallis-CVOCHGI/index.html
See Hotel Info tab on the home page for information on reduced rates at Corvallis hotel/motels.
If you need financial assistance to participate in any of these events, please contact us so that we may help to include you (direct event costs only).
Please help us to track deceased classmates by clicking on the In Memory page on this website.
You may communicate with us through this website or by the following:
Planning team chair, Bob Keith keithr@peak.org
Like our page on Facebook: http://www.facebook.com/Corvallis-High-School-Class-of-1969-50th-Reunion
Or snail mail us: CHS Class of 1969 P.O. Box 965 Corvallis, OR 97339