Corvallis High School


Class Of 1969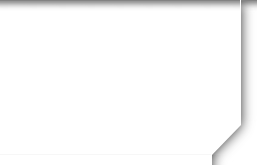 CHS '60's Annual Gathering
CHS '60's Annual Gathering
This is an ongoing, annual gathering of Corvallis High School graduating classes from the 1960s
NOTICE:
CHS 60s Annual Gathering AND 55th Reunion (Class of '65)
"Forming, renewing, building and maintaining friendships (in Changing Times)"
We could not meet in 2020, but we are moving forward with hopeful hearts toward events in 2021!
Our 3rd Annual ALL 60s CHS Multi-Class Gathering with the classes of '60 - '69 and those who identify with members of those classes is currently scheduled for August 26- 28, 2021. Given the uncertainty around pandemic distancing guidelines and the need to be safe, a final determination on gathering this year will be announced July 28th! Stay tuned in by checking your class website or Facebook page for updates.
Also check this website: http://www.chs65.info/60s-Gathering-55th-Reunion.htm
You do not need to log in to this website to see the All 60's information.
If you are not taken directly to the link above, go to www.chs65.info homepage and Then look to the yellow box on the left of this page. The first listing will be "60s Gathering & 55th Reunion" then click the arrow to the RIGHT of that listing. You should be able to open an RSVP form
The Facebook Page hosted by Bob Hansen will also have up-to-date information. The Facebook page is named Corvallis High School '60's Annual Gathering. Please visit (and "Like" it!) to let your friends find it.
Please, please help us get the word out by sharing with all your Spartan friends who are not on Facebook or the class websites.
Here is a link to the Visit Corvallis website: https://visitcorvallis.com/
This website provides lists of places to stay, dine and visit during your stay. It is a great source for Corvallis in COVID-19 times.
We expect that everyone will have a healthy and safe experience during the wonderful events that the organizing committee has planned. But we would also like to have a list of identified "first responders" who are planning to attend the events. If you are trained as an EMT, nurse, doctor or have current first aid certification and would like to help out, please note this on your RSVP and/or email CHS60sAnnualGathering@gmail.com
Current Plans for the Annual CHS 60s Gathering, August 26-28, 2021
Who: All those "who walked the halls of CHS during the 60s" or identify with them
What-1: Thursday, August 26th A gala evening (6-10:30 pm) at Emerson Winery where all are invited to join the Class of 65 in celebrating their 55th reunion (in the 56th year)! A catered BBQ dinner with no-host wine and beer and the Amos True Band will play. Costs for dinner and the band are $30/person, $55/couple (for 55th reunion).
Address: 11665 Airlie Road, Monmouth Oregon 97361.
The Winery is located about 10 miles north of Corvallis on highway 99 and then a left turn at the blinking yellow light onto Airlie Road. It is two and a half miles west of the intersection. There is a sign on the right and a right turn onto a paved road that leads up to the winery, about a mile off Airlie Road.
There will be a catered dinner from 6:30-7:30 provided by Double JJ Barbecue
Main Courses: BBQ Tri Tip and Pork Ribs
Sides: Cowboy Corn Bread, Smoked Beans, Jalapeno Mac and Cheese
Dessert: Cheesecake
Drinks: Water and Soda Pop
Beer and Wine will be provided through a No Host Bar operated by Tom Emerson, owner of the winery, prices vary from $5.00 to $10.00/glass for the beverages. He is licensed to sell beer and wine. Bottles of Emerson wines will also be available for sale.
Music will begin around 7:30 and be provided by the Amos True Band, it will be 1960's, 1970's, 1980's, and 1990's Rock and Roll. They will play until 10:30 with appropriate breaks.
The site is beautiful with great views of the valley! Chairs and tables will be available to sit at and eat the food. There is a deck for the band and any folks who want to dance. In case of inclement weather there is adequate inside space.
It will be a fantastic party if we are not still quarantined! Deposits are all refundable in the case that gatherings are still forbidden!
The food will be prepared for an extra 10% overage so that last minute folks can be included in the festivities.
We will decide on July 28th if this event, along with the other All-60s events, will go forward.
We would require reservations by August 1st and payment, if possible, by August 15th, 2021. We would allow payments up to August 26th also so please just let us know you are coming and don't let payment stand in your way!
What-2: Friday, August 27th Gathering at the Corvallis Club
Address: 1850 SW Whiteside Dr, Corvallis, OR 97333
Friday, August 27th a casual-dress evening event from 7 p.m. until 10:30 p.m. at the newly remodeled Corvallis Club (formerly the Corvallis Country Club)
Wearing Vintage Spartan or other 60s clothing is always a plus.
This is an after-dinner event so plan to join with friends/family for dinner on your own in Corvallis then come to the Corvallis Club afterwards. At the current time, it is planned that all snack/dessert plates will be presented as single serving plates. The price also includes a $5.00 ticket toward purchase of wine/beer/well drinks/soft drinks. Water will be provided. The cost is $20/person.
What-3: Saturday, August 28th Picnic at the Rotary Shelter (closest to the river) at Willamette Park
Address: 1350 SE Goodnight Ave, Corvallis, OR 97333 (off Highway 99W heading south out of Corvallis)
Saturday, August 29th a casual picnic at the beautiful Rotary Shelter at Willamette Park. We have the shelter from 8-5 and you are welcome to come at 10:00 a.m. for coffee and visiting (or come earlier and help set up). There are new bathrooms right by the Rotary Shelter.
An individually boxed catered picnic lunch (assorted sandwiches, salads, desserts and water) will be available from 11-1 to those registering in advance (though if there is enough food, you are welcome to pay and partake on that day). Price for the catered lunch box is $12/person or no charge if you bring your own lunch.
Other options are bringing takeout from a Corvallis restaurant/grocery store or your favorite dishes from home.
This is a busy park in the summertime with a lot of river float traffic! There is ADA parking right by the shelter but if you come later and cannot find a parking spot close enough for you to walk, please call 541-760-1073 and we will make every effort to help you get from where you are to the Rotary Shelter and back.
Small Special Interest (Boutique) Events Due to the uncertain nature of the summer of 2021, the following list are ideas prepared by the Small Group Planning Committee.
If on July 28th, we do decide to go forward with the All 60s Annual Gathering, these will be possibilities. We plan to update the website and send follow-up emails as needed.
Please contact the organizers via CHS60sAnnualGathering@gmail.com with your interest!
Small Group possible Options

Friday, August 27:
10.00 A.M. at Willamette Park Bike Tour of the Corvallis environs which might include a ride through OSU campus
Bikes or E-Bikes may be rented in Corvallis or please bring your own bike
We will provide a list of rental places of both bike types if you indicate an interest in this activity.
At this time, Gathering Together Farm is not serving meals in their restaurant. We might be able to order box lunches. There are plenty of dining options

8/27, Friday AM or PM: Ideas to fill your day if you are not riding with us:
Tour Benton County Historical Society Museums in Corvallis and/or Philomath
Corvallis Address: 411 SW 2nd Street Cost: $5.00 Masks required at this time
Contact Ann Truax if you are interested in a guided tour. This must be arranged 3 weeks prior to your visit

Philomath Address: 1101 Main Street showing Quartets, sponsored by Willamette Valley Photo Arts Guild. Artist: Bill Laing

Self-directed bike, drive, walk tour of some of the historical Corvallis neighborhoods. The Visit Corvallis Center: 113 SW 3rd Street, Alley Suite 101
has maps and many Visit Corvallis and Benton County brochures that are free. We will have some maps and brochures on hand at the Corvallis Club event.
There is also a pamphlet called, "undiscovered Art, Corvallis Murals" that is a street art mural scavenger hunt guiding you to 30 colorful murals around town.

8/28 Saturday
The Corvallis Farmers Market is from 9:00 AM - 1:00 PM on First Street between Jackson and Monroe Streets, live music and 50-70 vendors--Great place to find breakfast

Hike Bald Hill 9:00-11:00 meet at the trailhead next to the Benton County Fairgrounds

After the picnic, if there is interest and it is not too hot, we will plan to head on down 99W to the Finley Wildlife Refuge

Saturday evening there is an option to possibly go to the Whiteside Theater for a tour, historical talk and a movie. This activity would cost us $150 which virtually rents the Whiteside to our group. Ideas? thoughts? suggestions?

We are delaying the Sunday morning kayak trip until 2022. Our most wonderful leader Kent Smith is heading out on his own adventure. I can't imagine kayaking without his leadership.
==================================================================
Please Register by August 1
We would be grateful to hear from you by or before August 1 if at all possible. We anticipate that some may not know if they will attend until the last minute, especially this year. When you decide, even if it is just days before the gathering, please register. But, don't let the lack of pre-registration keep you or anyone else you know from coming even if it is the "day of." We really want to see you!
Please email Judy Hennings Butler at CHS60sAnnualGathering@gmail.com with the registration information asked for on the next page. Or print the page, add your information and mail it to:
CHS Multi-Class Gathering, c/o Judy Butler, 2679 SW 45th St., Corvallis OR 97333-1334
Some classes will not be doing USPS mailings to class members so please help share this information with your classmate friends who are not on the class email lists.
Also, please update your email information with your class website managers (and with us at the email above if you like) so you stay informed about this event! It is quite possible that plans may change a bit due to matters beyond our control and we want to be able to keep in touch!
Thank you! Go Spartans! And Be Safe!
The Planning Committee
CHS '60s ANNUAL GATHERING REGISTRATION
Even though a final decision will not be made on the events until July 28th, we would appreciate hearing from you as soon as possible of your interest in attending should it be safe to do so. This is not a commitment, until after July 28th, but will help so much with planning! Thanks a lot.
___________# people who will attend the Friday night event at the Corvallis Club
___________# people who will attend the Saturday Picnic at Willamette Park with provided catered lunch
___________# people who will attend the Saturday Picnic and bring their own lunch
Names (and CHS affiliation, if applicable) of those attending Friday night, Saturday Picnic or both.. Also please indicate if you identify as a First Responder!
______________________________________________________________________________
Preferred Contact information _______________________________________________
For the All-60s events, payment will be accepted at the door. You are welcome to send a check after the July 28th GO/No GO decision if that is more convenient for you though.
$20/person for those wishing to attend the Friday evening event at the Country Club
$12/person for those wishing to attend the Saturday Picnic with catered lunch
no charge for those only wishing to attend the Saturday Picnic & bring their own lunch.
You can make a check out to: CHS 60s Annual Gathering and mail it to Judy Hennings Butler, 2679 SW 45th St., Corvallis, OR 97333. Or wait and pay at the door!
Our charges are higher this year than before COViD-19 due to issues beyond our control and we are very aware that cost of attendance can be a real issue for many in our age group. A group of enthusiastic, anonymous supporters from the Class of 65 have kindly donated funds to help subsidize the events.
Any others who would like to help defray costs for these events and the CHS 65 Emerson events? Please email for more information! CHS60sAnnualGathering@gmail.com
REGISTRATION FOR EMERSON WINERY EVENT WITH CLASS OF 65
___________# people who will attend the 55th reunion event hosted by the Class of 65 at Emerson Winery, Thursday evening from 6:00 pm to 10:30 pm. See details and payment information
Names (and CHS affiliation, if applicable) of those attending the Emerson Winery event
Do you identify as a First Responder?
______________________________________________________________________________
Preferred Contact information _______________________________________________
For the Thursday night dinner and band at the Emerson Winery, the organizers would like to have your payment by August 15th if possible. If not, please pay at the door. Costs for dinner and the band are $30/person, $55/couple. Please make checks payable to "CHS Class of 65" and mail to Judy Hennings Butler, 2679 SW 45th St., Corvallis OR 97333 between August 1 and August 15th. Questions? Please email the event coordinator, Dale MacHaffie at dalemachaffie@outlook.com