Corvallis High School


Class Of 1969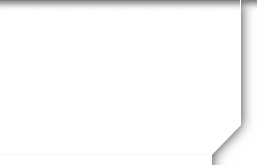 Message Forum
03/21/19 07:52 PM
#5

II so enjoy hearing from my classmates. I think I have finally gotten to a place in my life where I am stable & ready to see my classmates & friends whom I have known more than 50 years. This is so special. All of you played a special role in my life. I really will miss Ricky Highsmith who put a crawdad in my locker at Highland View. It was gross. I have so many wonderful memories...
04/02/19 10:10 PM
#6

Our Registration Page is now live. I registered today, April 2nd, clicking boxes for the events I'm attending and paying $50 by credit card. Our Reunion Committee has been meeting monthly at Corvallis' New Morning Bakery downtown. We request that those of you who are looking over the list of Classmate Profiles and Missing classmates contribute what you can --- we're primarily interested in current email that works -- as our means of communicating with the 500 or so of us still alive. Please join us this August 16-18 for our 50th CHS Reunion! You can send private messages to anybody who has created a Profile. I look forward to seeing and being with many of you in four and a half months. Warm regards, Peter Eberhardt
04/02/19 10:21 PM
#7

There is a brief page in wikipedia about Corvallis High School. I recommend reading it.

https://en.wikipedia.org/wiki/Corvallis_High_School_(Oregon)
04/29/19 01:26 PM
#8

I really hope I can make it to the reunion. I was in Corvallis for a while over twenty years ago when I had to go to San Fransico to the Spanish Consulate to get a visa to apply for Spanish residency. Other than staying with April,the only other classmate I saw was Sally Palmer who recognized me in Gracewinds Music which was amazing. I also went out to lunch(four hours of chatting and chewing) with Norma Lachelle,the art/Latin teacher from Highland View.I've been kind of afraid to see how much we've all changed over the years. I've been reading through the profiles and I must admit the names ring bells but I'm hard pressed to put faces to many names. The school memory part of people's profiles does help to jog the memory. I'm sad to see the names of those who are no longer with us. Today I'm going check out the History/Video section which should be helpful as well. Looking forward to seeing you all!
05/07/19 08:17 PM
#9

I was cleaning out some old stuff today &'I came across Christie Gibbs obituary. I think she passed in 2002 but now I can't find the newspaper article. If anyone has other information please let me know! Thanks Sally Ball
06/09/19 07:25 AM
#10

It's with deep sorrow I have to report that Susan Rasmussen Young died on May 15 after a long struggle with breast cancer.
06/10/19 09:02 AM
#11

Hi out there. I just purchased a RAD ebike. Serious fun. Anyone else out there an e-bike user?
06/10/19 12:22 PM
#12

Dear CHS 1969 Classmates, We have received word that our classmate, Jan (Powelson) Day, is dealing with diagnosis and treatment of a brain tumor. Her husband Mike has asked those who are connected to Jan to reach out to her with messages of encouragement for her journey with this cancer. He asked that you send messages to her directly at: Jan Day 295 Church St., SE #509, Salem, OR 97301

Thank you for your support!

Timothy Stover
06/17/19 03:41 PM
#13

Hello Classmates,

Remember our 30th reunion in 1999? I've compiled a document with commentaries from that year by some of us, along with pen and ink drawings by Dennis Day, an original song by Gale Rohde, and a few other things. The PDF may be downloaded from this WordPress site:

https://notesfrom1999.home.blog

I hope you find it interesting. I omitted the addresses and contact info because twenty years have passed, and I suspect much of it is no longer accurate. These days, sharing personal information on a public website is not always a good idea.

Dave Johnson
06/18/19 09:02 AM
#14

Yay! Looking forward to reading this...
06/19/19 02:01 PM
#15

Thankyou Dave. I loved seeing Deb's poem, she was so talented. Somewhere I have some poem's she wrote about our adventures, I'll have to see if I can find them.
06/21/19 07:37 AM
#16

Hi Everyone, I am so excited to attend this reunion. I have already reconnected with Kathy Reed McKamey and Peggy Wall Harris. Can't wait to see them and so many more friends I have lost touch with!!! Does anyone have any information about Carol Tyo's passing? Karen Tyo has not registered to attend so I don't know who to contact. I was so sad to see how many people we have lost in our class. Life is precious! Thank you to those who have worked so hard on this reunion. We need to celebrate this milestone in our life.
06/22/19 10:13 AM
#17

I wish I could attend! My husband and I had a European trip in the works to celebrate our upcoming 50th wedding anniversary prior to learning about the reunion. BUT, we do come to Corvallis fairly frequently (my hubby is a CHS Class of 65 grad) and still has family there, so hoping to connect with friends here who live there for trips in the future. I know I was only there for my senior year, so many might not remember me. I'm still hunting for my old high school yearbook to upload a "then" picture. I'm so sad to see how many have passed away. And some of my closest friends have not logged in here...nor do I have their contact info so far. Life sure does fly by quickly! Enjoy the reunion!
06/24/19 09:03 AM
#18

David,

Many thanks for posting the 1999 Reunion booklet . . made for some greating reading last night and prodded many memories to the fore.
06/26/19 01:10 PM
#19

Jane, Linda, and Geoff, thanks for your comments. If you, or others from our class wish a printed copy of Notes From 1999, send me your mailing address. My email address is johnsonink@gmail.com.
07/05/19 09:49 AM
#20

We're A Family

We're a family at the table, We're a family in the bed,

A family heading off to church, or goofing off instead.

We're a family living off the land, or all dressed up to go out.

We're the ones who love each other best, We help each other out.

And I'm glad for the days that we're spending here.

I'm thankful for the times that we've had.

It's a blessing to be livin' in our little family.

It's a blessing to be having so much fun.

----------

(c)1990 James Åkerson (when our children were young).
07/08/19 02:16 PM
#21

Dearest former classmates-I had really hoped that a miracle would happen and I'd be able to be there with you to celebrate our 50th reunion,but a number of realities have converged to crush my dream. Money was a probl em from the get go,but maybe if I'd cried"Poor Me!" you would have all pitched in and got me there. But now I'm faced with a problem you can not solve for me. A force greater than us all, Spanish bureaucracy! "Las cosa de palacio van despacio" and any paperwork here takes forever. I'm waiting for the papers of my divorce so I can renew my permanent residency so I can apply for a small retirement pension(the kind they give to people who haven't worked enough to get a real pension). Until the divorce is final I can't renew my permit and in the meantime I can't leave the country. So I'm in a holding pattern,limbo,suspended animation. Time and Patience is my mantra. It was fun getting excited about the possibility of seeing you all. Looking thru the yearbook on line was a real flashback. And I read some of the booklet from a previous reunion which was super. I have such fond memories of my time at CHS. Best wishes for a super fun reunion.
07/15/19 06:22 PM
#22

Hello classmates, if anyone is interested, I have reserved 4 tee-times at Corvallis Country Club on Saturday beginning at 9:30am. Let me know if you want to tee it up before our evening event at CCC. My email address is kgkilmer@comcast.net.
07/16/19 09:56 AM
#23

Gary my boyfriend Rich Wendland would like to golf. He golfed in a tournament up at Michelbook a couple of months ago. I found out where Randy Naef lives but don't know where your house is. It was a beautiful course! It will be fun to see you 😊. Sally Ball
07/17/19 08:50 AM
#25

Sally,

Rich is in, more info to come later. See you next month.

Gary
07/18/19 01:07 PM
#26

After the last reunion, a few of us drove up Mary's Peak and walked from the parking lot to the top (great views). Later, others wished they'd known about it. So, I'd like to suggest we drive up Mary's Peak again this year, probably starting around noon on Sunday (after the brunch at Izzy's). It's a 45-minute drive up from Corvallis. Let me know if you're interested, especially if you can help with rides.
07/21/19 07:17 AM
#27

Gary Rich won't be able to golf 🏌️ at the CCC on Sat. He has a tournament over at Springhill that day

See you next month! Sally Ball