Corvallis High School


Class Of 1969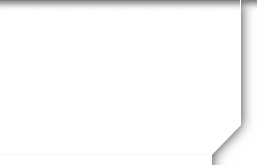 Message Forum
03/06/19 09:47 AM
#2

Looking forward to seeing so many of you this Summer. Pray your time til then will be one of joy, happiness, and good health! :-}

Mike Nored
03/21/19 07:52 PM
#5

II so enjoy hearing from my classmates. I think I have finally gotten to a place in my life where I am stable & ready to see my classmates & friends whom I have known more than 50 years. This is so special. All of you played a special role in my life. I really will miss Ricky Highsmith who put a crawdad in my locker at Highland View. It was gross. I have so many wonderful memories...
04/02/19 10:10 PM
#6

Our Registration Page is now live. I registered today, April 2nd, clicking boxes for the events I'm attending and paying $50 by credit card. Our Reunion Committee has been meeting monthly at Corvallis' New Morning Bakery downtown. We request that those of you who are looking over the list of Classmate Profiles and Missing classmates contribute what you can --- we're primarily interested in current email that works -- as our means of communicating with the 500 or so of us still alive. Please join us this August 16-18 for our 50th CHS Reunion! You can send private messages to anybody who has created a Profile. I look forward to seeing and being with many of you in four and a half months. Warm regards, Peter Eberhardt
04/02/19 10:21 PM
#7

There is a brief page in wikipedia about Corvallis High School. I recommend reading it.

https://en.wikipedia.org/wiki/Corvallis_High_School_(Oregon)
04/29/19 01:26 PM
#8

I really hope I can make it to the reunion. I was in Corvallis for a while over twenty years ago when I had to go to San Fransico to the Spanish Consulate to get a visa to apply for Spanish residency. Other than staying with April,the only other classmate I saw was Sally Palmer who recognized me in Gracewinds Music which was amazing. I also went out to lunch(four hours of chatting and chewing) with Norma Lachelle,the art/Latin teacher from Highland View.I've been kind of afraid to see how much we've all changed over the years. I've been reading through the profiles and I must admit the names ring bells but I'm hard pressed to put faces to many names. The school memory part of people's profiles does help to jog the memory. I'm sad to see the names of those who are no longer with us. Today I'm going check out the History/Video section which should be helpful as well. Looking forward to seeing you all!
05/07/19 08:17 PM
#9

I was cleaning out some old stuff today &'I came across Christie Gibbs obituary. I think she passed in 2002 but now I can't find the newspaper article. If anyone has other information please let me know! Thanks Sally Ball