Corvallis High School


Class Of 1969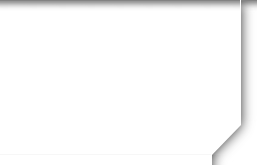 Message Forum
08/13/19 09:57 AM
#46

Rumor has it that it was Rick Farthing who planted the nutrias in the pool. It was in the spring of 1968 which i remember because I was in Mr. Brown's biology class and the nutria ended up being part of our anatomy test that very afternoon. They were, of course, dead and surgically opened with little note flags poked into various organs that we had to identify...
08/13/19 10:03 AM
#47

Ahh - Spring of 1968. I was not going to speculate on the perp but Rick Farthing was in the fore of my memories. Did not realize the critters became class subjects until your comment. Believe Rick got a couple of days in the penalty box for that one . . . Thanks Tim
08/13/19 12:45 PM
#48

I agree with the many compliments about Mr. Baldwin, who I recall as one of the best CHS teachers. Perhaps someone who knows him better could invite him to one of the reunion events; I'd chip in for part of the cost. Note way earlier in this message string that Janet Phillips says that he is in Corvallis:

"Mr Baldwin is here in Corvallis, still living in the home he shared with Barbara until her passing a couple of years ago. https://www.linkedin.com/in/robert-baldwin-997239123/ "
08/13/19 08:52 PM
#50

Peter,

If it is possible to ask Robert Baldwin to join one of the reunion events, my best is the freeform "lunch in the park' event. Could you ask him to have him participate? There seem to be more people interested in his life than I even imaged. If not available I will try to contact him privately. Thanks!
08/13/19 11:47 PM
#51


Our year though wasn't without its drama and profundity: Nixon coming to Washington, the continuing insanity and carnage of Vietnam, Apollo 11, Woodstock, Altamont,etc.Ahhh,what a
08/14/19 02:23 PM
#52

Does anyone have a copy or two of the Garden of Joy from our year -- tucked away in an attic box perhaps? If so it would be great if you would bring it along for this weekend's festivities. Thanks! -- Steve White
08/15/19 11:31 AM
#54

Hi Steve... My copies of "Garden of Joy" are old and musty; they make me sneeze. They're carefully wrapped in a big plastic ziplock bag in a safe place. And can I find them? No! Guy says he's looking for his. See you soon! --Jane
08/15/19 05:44 PM
#55

I must add one comment to my In Memory of Rob Ford and Brent Durbin. It was the Kingsmen and there rendition of "Louis,Louie" and other "one hit wonders" like "Farmer John" (The Premieres) that inspired Rob's singing style. The Kingsmen, a Portland OR band, hit #1 on the national charts with "Louie, Louie" durning the turn of 1963-1964, one month BEFORE the Beatles hit Ed Sullivan and LONG before the Rolling Stones were even known.in America In truth, Rob was a BETTER stage performer in 1965 than Jagger at that time, who admits now he felt like a foolish schoolboy following James Brown, Marvin Gaye and Chuck Berry at the TAMI show in 1964. Rob wisely never tried to compete with the Beatles or top R&B acts; what he gave the public was live, faithful renditions of carefully selected songs of the pinnacle of Rock and Roll creativity. I just hope they made a place for Rob and Brent in the Rock and Roll Heaven and when I get there I will buy a ticket..Jeffrey Sharp
08/16/19 09:42 AM
#56

To All -

I just got off the phone with Robert Baldwin. He will join us for the 'Picnic in the Park' on Saturday. No given time but he will be there.
08/16/19 09:56 AM
#57

Mike, thank you for the update on Kreg Roth and thank you for heading over the mountains to be of support. Please do keep us updated and share our support for Kreg. Travel safely. Shalom, Timothy Stover
08/16/19 01:02 PM
#58

Mike, thanks for reporting on Kreg and his condition. I'm sure the whole class will keep Kreg in our prayers for his quick recovery. Looking forward to updates on him. Give Kreg and Judy our best.
08/16/19 04:01 PM
#59

Steve White: I have a copy of the Garden of Joy Poetry Supplement 1969. I will bring it to the Wild Hike and the Avery Park picnic on Saturday. A scan of the Supplement may be downloaded on the Wordpress site I made for the Notes From 1999.

Https://notesfrom1999.home.blog
08/16/19 04:18 PM
#60

Mike, thanks for the update on Kreg Roth. I see Kreg annually at the SCI convention in Reno. Praying for a speedy recovery. Hope you can make a portion of the reunion.
08/19/19 08:13 AM
#62

Ditto on Kathleen's post on the 50th committee. Many thanks to the planning folks who put on a fantastic weekend event! Great seeing and talking with so many of you!
08/19/19 08:35 AM
#63

Thanks Gary for planning the golf outing. Good times playing pasture pool on a beautiful course with Tom F, Tim S, and Eddie (OZ) K. Great to watch Bob G, Jim B, Bobbie C, Steve L, Roger T, and all the others who joined in. My prayer is that all who attended our gatherings will continue to be blessed with long years of health, fun times and great memories yet to be had! God Bless you all!🙏
08/19/19 10:13 AM
#64

I would like to express my gratitude to all of the classmates who worked so tirelessly on the reunion. The planning and execution was very evident. I felt that there were many activities provided to appeal to the vast majority of our class.

It was wonderful seeing everyone from fifty years ago!
08/19/19 12:02 PM
#65

I just wanted to add my thanks to the organizers for the reunion. I thought you all did a great job. It was a fun weekend, with a lot of varied possibilities for participation. What fun to reconnect with CHS chums! Thanks, again!
08/19/19 12:36 PM
#66

Adding my voice to thank Tim Stover, Bob Keith, Peter Eberhardt, and the other committee stalwarts whose names I do not know. (Would you publish them for us?)

One of the best things you did was select a great web program for sharing information. I liked being able to "read up" on everyone and correspond with classmates ahead of the reunion, as an icebreaker of sorts for later conversations and connections.

Apparently you consulted the right crystal ball to determine which reunion dates to choose, because our weather was perfect throughout the weekend.

The "In memory"walk was a much appreciated new activity. I was moved by our gathering in the parking lot after the hike to take a deep breath, reflect for a moment, and then take turns speaking the names of those who have preceded us to the next level. I vote for this activity continuing to be one of our reunion activites.

"Thank you" seems hardly adequate, but it's what I've got to offer.

Best regards,

Janet
08/19/19 02:59 PM
#67

The nutria was from rick and myself. we heaved the nutria over the cyclone fencing, and ran like hell! Ill admit Rick was a bad influence on my lovable self:)

AND...... A great big thank you to the people who put this together!!! Seeing classmates again was truly wonderful. I just wish I was a better person back then, and not such a jerk.

I'm sorry that I didn't say hello to all I had planned to, but all of you are in my heart, and I look forward to staying in touch this time. I did manage to get some numbers for texting and to build a file of numbers.

I definitely needed this reunion. Thank you all!
08/19/19 04:52 PM
#68

As others have mentioned, I also felt that the reunion events were nicely planned, well-run and well-attended. It was so touching to be able to mingle to share memories as well as current news. I hope everyone got home safely and woke up today feeling a new closeness to old friends.
08/19/19 05:54 PM
#69

Yes, thank you to those who invested their time, effort and energy to plan and organize our 50th Reunion. It was fabulous!!

- Doug Blair
- Barb Corden
- Gina Carter
- Jenna Dorn
- Terry Dunn
- Peter Eberhardt
- John Franklin
- Sally Haffner
- Bob Keith
- Dan Lind
- Jeanne Michael
- Tim Stover

Are there others? If so, please add their names to the list.
08/19/19 06:54 PM
#70

Thank you, Brad, for listing the names.

Kind of fitting that your message was #69 in this series of exchanges.

Janet