Corvallis High School


Class Of 1969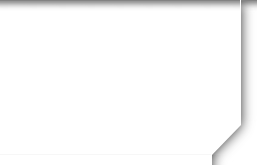 In Memory
Robert Seegmueller
Bob's wife Donna of 45 years retrieved the letter announcing our 50 year reunion. She wanted to share Bob's obituary notice in the GT on March 22. I will share this information:
Robert (Bob) Riley Seegmueller 67 passed away on February 20 at his home in Auburn Wa. Robert was born in Hays, Kansas on June 10, 1951. His parents, Elmer ("Bud") and Carolyn moved their family from Kansas to Corvallis in 1961. Robert attended Garfield Elementary School, Highland View Junior High School and Corvallis High School (CHS) where he participated in football & wrestling. He graduated from CHS in 1969. After graduation, he went on to attend Oregon State University, graduating with a degree in Mechanical Engineering (ME) in 1978. His ME degree took him to Yakima. After 8 years in Yakima, Boeing recruited Robert and he took a position with the company, where over a course of 31 years he worked on several military projects, including the AWACS and the F-22 program. He retired from Boeing in 2016.
Robert is survived by his wife Donna; his two sons, Adam & Mark; his two sisters, Linda Lakey and Nancy Bierek; and several nephews.