Corvallis High School


Class Of 1969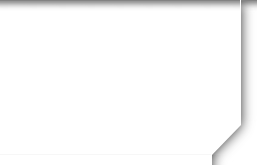 Jeffrey Sharp
Profile Updated:
July 5, 2019 | | |
| --- | --- |
| Residing In | Corvallis, OR USA |
Yes! Attending Reunion
School Story
After "messing around" and flunking out of 9th Grade (as Western View) and 10th Grade (at Marshfield High in Coos Bay) I became a serious student at CHS 1967 and got excellent grades through 11th and 12th Grades. in 1968-69 I was on the State High School Championship team with Carl Wieman who in 2000 won the Nobel Prize in Physics for turning one of Einstein's theories into reality. Despite having no credits from 9th & 10th Grade I graduated in 1969. I grew up on Archie Comics and Dobie Gillis and thought they were role models so I was honored just to know pretty girls, like Betty in Archie. I had a big crush on Kerry Harrison in Jr. High who was Betty incarnate then the fact that Sue Bird was in my 11th Grade Biology class motivated me to come to class. Sue was super popular and a real personality plus and a kick just to watch. She used go to the back of the class now and then to sit down and talk with the shy boy in class which was a huge morale booster for those not in "The In Crowd". Sue's brother Brad now makes $billion animated films and patterned "Springfield" in "The Simpsons" after the Corvallis of the 1960s. This was before dope and life for a teen here was much like Riverdale" in Archie" but with a killer top 40s hit record list with the best of the Beatles/"British Invasion and Motown/R&B. I remember talking to Debbie Spradling and Karen Caldwell (who looked like a 1960s Carnaby Street model) about bones in "Mr. Chris's Human Biology" class and Peggy Robinson telling me that Bob Gilder was a very dedicated and responsible fellow. Bob went on to get a double eagle in a golf tournament, the best golf shot I had ever seen, and as Peggy predicted, Bob is an excellent family man. Posted on: Oct 11, 2020 at 1:33 AM